Commercial Roofing
What We Do
Dan Tennis Roofing has the experience and crew to handle your commercial roofing project. After a thorough inspection of your existing roof, we'll help you make the best decision on how to proceed.
Business as Usual
When an industrial roof repair or replacement is needed, it is also the goal for the roofing company to keep the business up and running with as little disruption as possible. This is especially true for buildings that have community roles, such as condominiums, schools, hospitals, and community centers; the need for people to have access to these buildings during or as soon as possible after a repair is important.
Industries We Serve
Dan Tennis Roofing provides new roofs, re-roofs, roof repairs, waterproof roof coatings, metal roof restorations, and maintenance programs for a wide range of industries.
Resorts
Country Clubs
Car Dealerships
Churches
Retail Stores
Retirement Homes
Hospitals
Restaurants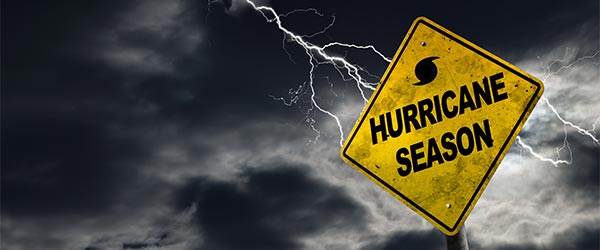 Storm Zone
In communities with high storm damage risk, such as those in hurricane zones, commercial and industrial roofing decisions will involve hurricane-proofing a roof. Regular inspection and repair of areas that can allow wind and water incursion, such as failing flashings, gutters, and areas of roof-top utilities are carefully assessed, and roof damage is repaired as quickly as possible after a storm to prevent further wind and water damage.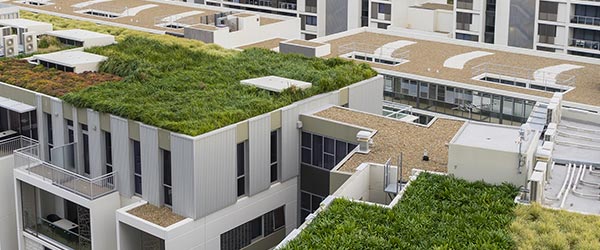 Keeping it Green
In many communities, new standards for commercial and industrial buildings include environmental stewardship. Communities are enacting standards for green roofs, solar and water filtration systems on industrial roofs, net-carbon zero materials, energy savings, fully recyclable materials, and other environmental standards. Dan Tennis Roofing is aware of this rapidly changing field is ready for these new environmental standards.
Weatherproofing Options
In addition to assessing for damage after a storm, regular inspection will also include any weathering or aging of materials that have been providing some degree of weather and waterproofing. Especially for flat, solid surface roofs in tropical and subtropical climates, heat, humidity, and UV damage can occur quickly.
Several advances in materials used in roofing have provided new options that can improve UV protection, waterproofing, and energy savings. Several types of elastomeric compounds can be painted or sprayed onto a flat, solid surface roof such as a metal roof. This flexible elastic compound blocks UV light and prevents energy transfer through the roof. It provides water and wind-proofing and protects the surface of the roof from the natural hazards of the modern environment, including issues such as acid rain and mold and mildew incursion. It will slow the spread of fire across a roof.
With low VOC emissions, even the most sensitive members of the workforce and the public will not experience any problems with fumes after these roofs are treated with elastomeric compounds. These compounds can be placed on the roof with a brush, roller, or something similar, and the underlying roof does not have to be replaced and disposed of. Elastomeric compounds can be reapplied, if there is wear, and they have long manufacturer's warranties.  In addition to the energy savings associated with elastomeric compounds, the costs surrounding the applications of these waterproofing and weatherproofing solutions have a very high return on investment.
Gaco Western Silicone Roof Coating
Re-cover, don't re-roof. You'll save money, time and aggravation and avoid time-consuming and costly tear-offs. Whether your roof is large or small, flat or sloped, GacoFlex Silicone Roof Coating Systems provide a proven, guaranteed solution for renewing your weathered roof. They can be applied to virtually any existing roofing surface to create a seamless membrane that protects against permanent ponding water, ultraviolet light and severe weather. Plus, all GacoFlex coatings carry a 50 year limited material warranty.
The Advantages of Using a Silicone Roofing System
Silicone is permanent and will not degrade, chalk or crack under harsh UV rays.
Silicone forms a seamless membrane that withstands permanent ponding water without softening.
Silicone creates a smooth surface that offers excellent resistance to mold, mildew and staining.
The highly-reflective, glossy finish of GacoFlex S20 and S21 Silicone Roof Coatings can help reduce energy costs.
Before Gaco Application

After Gaco Application

Recently Completed Projects
R S Trading Company
Tony Raz
2673 Park Lane
Hallandale Beach, FL 33009
Office: (954) 964-3064
Cell: (754) 244-3899
SOREF Jewish Community Center
Donald Graw
6501 West Sunrise Blvd
Plantation, FL 33313
Office: (954) 587-7033
Cell: (954) 336-7297
Cohen Commercial Management, LLC
Stephen Ballard
712 U.S. Highway One, Suite 205
North Palm Beach, FL 33408
Office: (561) 471-0212
Cell: (561) 635-3037
Christian Life Center
Sam Roman
2699 West Commercial Blvd
Fort Lauderdale, FL 33309
Office: (954) 731-5433
Cell: (954) 701-9322
Applegreen
Flat Re-Roof @ Applegreen Condominiums in Margate, FL
Sahara Beach Club
Sahara Beach Club Re-Roof @ Collins Ave, Miami Beach
Inspecting, Repairing, and Replacing an Industrial Roof
With the additional goals of protecting the workforce and materials of a business, and the additional liability issues an industrial enterprise holds, inspecting a roof and providing maintenance should take place at least twice a year, and after major storms to inspect for storm damage. Many communities traditionally have roof inspections prior to the beginning of the local storm season. Especially in storm zones, several areas of a roof will get a detailed inspection, looking for ways that wind and water can further damage a roof. Areas of flashing around plumbing pipes, HVAC equipment, and guttering can be damaged by wind; if the edge of this flashing becomes loose or lifts, during a storm it can allow significant water incursion into the substructure of the roof. In addition, pieces of metal flashing can become detached in high winds and turn into dangerous projectiles. This type of careful inspection and repair of flashing will be particularly important for roofs with architecturally unique roofs, or those with unusual rooflines.
Part of the pre-storm season roof inspection may involve looking at the overall threats to the building plant and roof, such as nearby overgrown trees, trees with dead branches, utility lines that need to be secured and updated, and similar potential damages. Older methods of roof storm preparation, such as securing weighted tires or sandbags onto roofs, are dangerous and ineffective. Anything unsecured on a roof during a storm can become a dangerous projectile. Decisions to repair or replace are, many times, made by an inspection of the substructure of the roof. Whatever the type of roofing materials chosen, it must rest on an intact and functional substructure that does not show evidence of dry rot, insect damage, water incursion and mold growth, and other signs of wind or water damage. In addition, the need for a business to prove that the structure of the physical plant is intact and can protect the capital of the business may be required for various financial processes, such as insurance and bank loans. Some industrial applications have specific engineering needs. If your roofing project involves engineered solutions for air flow, water filtration, or other specific needs related to the building envelope, we will be happy to work with the architects and engineers to provide the best quality roofing options.
Contact Dan Tennis for Commercial Roofing
At Dan Tennis Roofing, we have a long history of providing excellent and reliable service in our community. Our wide range of roofing options, using the latest in materials science, and environmental stewardship will provide a high quality, long-lasting roof. We offer free estimates and would be pleased to work with you on your industrial roofing project.